Greene Treatment Center
Our Services
Services are offered to our clients
24-hours/day.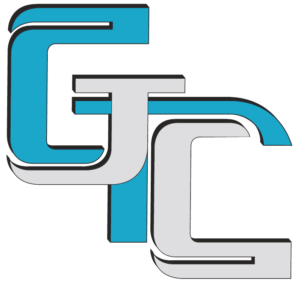 GTC provides a variety of substance abuse treatment programs that are individualized for each patient. Addiction is a treatable disease that requires abstinence from substance use and working a recovery program. Our hope is that our programs will be the gateway to a satisfying and rewarding healthy life style for you and your family. Do not settle for anything less than the best treatment available.
GTC services include:
Medication Assisted Treatment (Methadone, Suboxone, Vivitrol/Naltrexone)
Methadone is a medication used to treat opioid use disorder. Methadone is a long-acting full opioid agonist, and it reduces opioid craving and withdrawal and blocks the effects of opioids. When taken as prescribed, methadone is safe and effective.
Buprenorphine is an opioid partial agonist. Buprenorphine has unique pharmacological properties that help diminish the effects of physical dependency to opioids, such as withdrawal symptoms and cravings, increase safety in cases of overdose and lower the potential for misuse.
Intramuscular extended release Naltrexone is a medication approved by FDA to treat both opioid use disorder and alcohol use disorder as a medication-assisted treatment option. Naltrexone is available in a pill form for alcohol use disorder or as an extended-release intramuscular injectable for either alcohol and opioid use disorder.
Methadone, Buprenorphine and Naltrexone are one component of a comprehensive treatment plan, which includes counseling and other behavioral health therapies to provide patients with a whole-person approach.
Substance Abuse Counseling
The most effective behavioral health approach involves a combination of counseling and medication. Early treatment is best.  Individual drug counseling sessions serve as a cornerstone of recovery process and provide many benefits that will help individuals restructure your life, relationships, and mindset. Counseling services seek to change behaviors, thoughts, emotions, and how people see and understand situations.   Our counselors are trained to use a variety of approaches and techniques to help each person address their unique needs.
At first glance group counseling can be intimidating, but its more rewarding than most people think. Giving and gaining support from others with similar issues is an effective way of finding insight, relief and confidence during recovery journey. Group sessions provide education and support.
Center of Excellence

In 2016, The Commonwealth of Pennsylvania introduced the Centers of Excellence for Opioid Use Disorder (COE) as one solution to the growing overdose crisis within the state, as well as a solution to the barrier of engaging and retaining clients with OUD in treatment. The Pennsylvania Department of Human Services (DHS) selected 45 centers including primary care practices, hospitals, Federally Qualified Health Centers, substance use disorder (SUD) treatment providers, and single county authorities. The COEs were designed to engage the community to identify all persons with OUD and make sure every person with OUD achieves optimal health. This means COEs take care of the whole person, including OUD treatment, physical health treatment such as diabetes management, and mental health treatment such as anxiety or depression treatment. It also means that COEs provides hand-in-hand support to every person with OUD, including providing every person with OUD a peer who helps the person process all steps in the recovery process and providing every person with a community based care management team who helps the person identify, organize, obtain, and sustain treatment/non-treatment resources. 
Greene Treatment Center is one of the only SUD treatment providers in our state providing COE services.
Ensuring every person with OUD achieves optimal health involves the coordination of care across multiple domains, including physical, mental, and behavioral health and social needs including job training, housing and transportation support, education services, and childcare, among others. The COEs offer a variety of services on-site, while others are made available to clients through community partners.
Payments and Insurances Accepted
Value Behavioral Health of Pennsylvania ("VBH")
Community Care Behavioral Health ("CCBHO")
Medicare
Highmark
Cigna
Aetna
UPMC
United Health Group
Gateway
Tricare
Humana (coming soon)